taste the fresh-roasted differencE
Campbell's Coffee is a micro-roaster of specialty coffees located on the Northshore of New Orleans—the largest coffee port in the country. You can't get fresher coffee beans anywhere in the continental U.S. We air-roast our signature blends of these freshly imported beans in micro batches daily, ensuring that whether you buy our coffee by the cup or by the pound, each special blend is at the absolute peak of its flavor. Our local customers have been tasting the fresh-roasted difference at our shop and in their homes since 2006. Discerning coffee drinkers nationwide also enjoy our fresh-roasted coffee, with special orders that are shipped the day after roasting to ensure maximum flavor. And now we can bring your favorite coffee drinks and smoothies directly to you in our coffee trailer!
We roast daily. We ship daily. We bring the coffee to your door.
BUY NOW FOR LOCAL PICKUP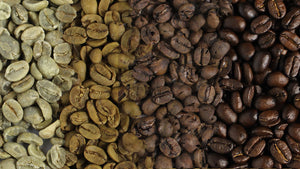 MICRO ROAST * MACRO FLAVOR
No matter where you live, Campbell's can be your neighborhood micro-roaster by pre-ordering 16oz bags of whole beans or cold brew concentrate. Choose your favorite Campbell's Signature Blend or a single origin blend from our website. Then choose to have it shipped directly to you or come pick it up each week at the Abita Farmer's Market.  We'll roast your beans just prior to pick-up or shipping to ensure maximum freshness. Choose your shipment frequency based on your personal coffee habits. Treat yourself to our fresh-roast whole beans or cold brew concentrate, or share it as a gift! 
Buy now FOR DELIVERY
Bring the Coffee to you
The Campbell's coffee you've loved for years is now MOBILE! We are available for wedding rentals, movie production rentals, events, festivals, businesses, or Pop-ups in your neighborhood. Contact us for rental packages or to invite us to come bring the coffee and smoothies to you and your friends.
Rentals and More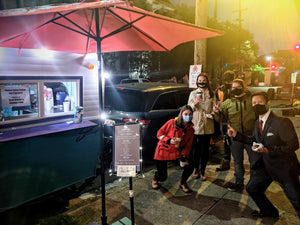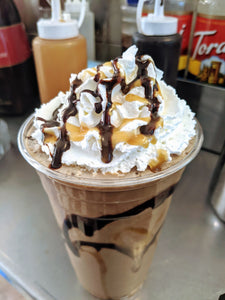 Coffee & smoothies by the cup
Enjoy our coffee drinks, hot, cold, or blended! We also have fresh fruit smoothies, chai, hot tea, and hot chocolate. We have all of your favorites and maybe we'll even help you find a new one.
Menu